COURSES
December 14, 2022
2023-01-22 13:46
COURSES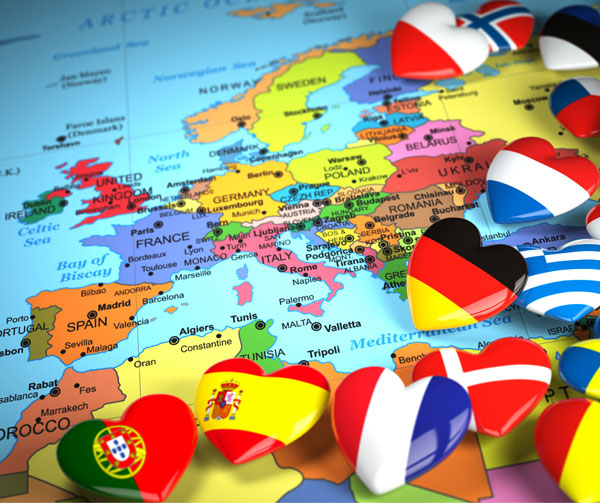 English course at La Madeleine
Stimulate your child's curiosity and open-mindedness
We talk Europe welcomes you for an English course. This course has a real particularity: to introduce children to the practice of English and to the discovery of Europe and its cultural diversity. The course is intended for children from 8 to 12 years old (classes of CE2/CM1/CM2/6e). The course language is French while all activities and games are in English. Your child does not need any prior knowledge to take this course.
Take advantage of this educational, entertaining and useful opportunity!
Children will read, listen, speak and write in English to develop their language skills. Stories, games and videos will capture your child's attention and interest. These resources are authentic (in English spoken by natives, for natives). I reworked them and created fun activities suitable for primary and 6th graders. In addition, the content of the exercises presents the different European countries for the pleasure of cultural discovery!
Thanks to our interactive method, your child will be able to learn English naturally in a friendly atmosphere. The fun activities he/she will participate in with his/her little friends will encourage him/her to speak up and facilitate his/her communication in English. He/she will be able to take advantage of colorful notebooks and games to stimulate their comprehension and memorization skills. The varied manual activities will allow them to express their creativity.
Price*: Madeleine €110 | Exteriors 140€
The All Saints internship at La Madeleine is canceled!
The internship offer includes:
– A projection of a presentation on a big screen
– A color exercise book for each student
– Materials for manual activities
(*) Previous courses organized by "We talk Europe" have received 5* on Google.
Book now ! Join We talk Europe!
With an experienced trainer passionate about Europe
Passionate about Europe and polyglot, I have traveled throughout Europe during my professional experiences (Latvia, United Kingdom, Switzerland, Germany, Belgium, France, etc.). In 2019, I launched the ludo-cultural and multilingual program "We Talk Europe" aimed at children aged 8 to 12. Thanks to my European studies (College of Europe) and my personal experience in several European countries, I know Europe in theory and in practice.
I am fluent in English (TOEIC test 915 out of 980) and have certifications to teach it. In particular, I worked as an English teacher in tutoring (with Anacours). Author of my workshops, I design presentations, games and workbooks by drawing inspiration from original and multilingual sources. We talk Europe is the entrepreneurial project that I developed to introduce children to the richness of Europe. I have been registered as a multilingual trainer in Marcq-en-Baroeul since 2019.
Clients gave 5* on Google for internships and workshops completed in 2020-2022.
Culture and Animation Center (CCA), Le Millénaire, 35 rue Saint-Joseph, La Madeleine