PROGRAMMES
December 14, 2022
2023-01-22 16:54
PROGRAMMES
Offer your child the playful practice of English and the discovery of Europe with "Europe & Fun"
Registration open for the annual English program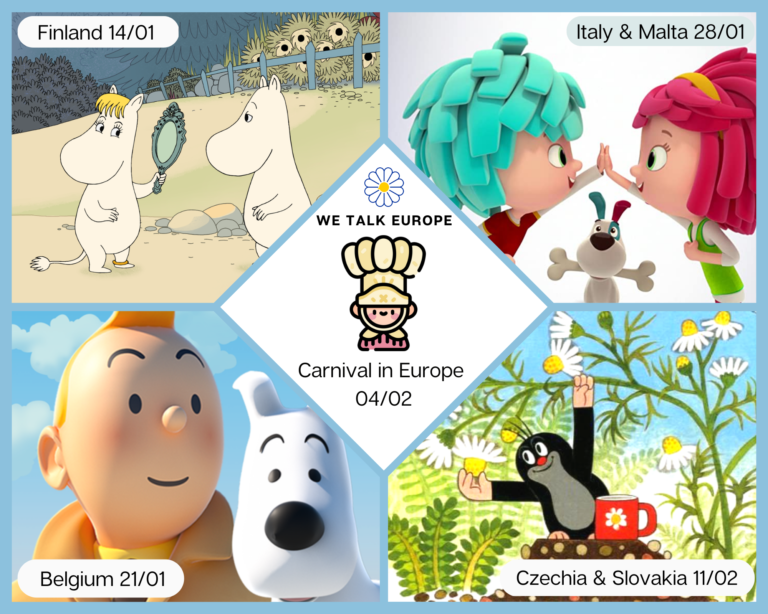 Get to know Europe without leaving France
Are you looking for a fun, educational and useful English activity for your child? "Europe & Fun" is the solution! This innovative annual program aims to fly over European countries and discover European cultural diversity while practicing English!
We talk Europe has launched its annual "Europe & Fun" English program for children in CE2/CM1/CM2/6e classes. It combines learning English and discovering Europe and the European Union while having fun.
The program will take place on Saturday afternoons at CCA Le Millénaire, 35 rue St Joseph, in La Madeleine from Saturday September 17, 2022 to Saturday June 17, 2023 (excluding school holidays and Saturdays of departure on vacation).
Educational and rewarding experience
This is not just a simple English lesson, but an educational, unique and cultural experience. Your children thrive with varied activities, developed in connection with the national education program and which contribute to academic success through educational games, multimedia, puzzles, collage, quizzes, drawings, etc. It is also an opportunity for children to meet people and experience real cultural immersion through representatives from different countries who will occasionally be invited. Thanks to these meetings and the topics covered, your child improves his general culture and grows into an informed citizen who is aware of the world around him.
The program is divided into two parts: the first part presents the content on Europe and the second part consists of fun activities in English associated with the topics covered in the first part. Each session offers a discovery:
from a European Union country, or
a theme devoted to traditional festivals (Christmas in Europe, Carnival in Europe and Easter in Europe), or
other topical sessions such as: European Day of Languages, Europe Day, etc.
Examples of session content: a brief history, cultural points, unmissable places, unusual geographical features, remarkable personalities, gastronomic traditions, curious inventions, well-known celebrities, etc. Children will read a story or watch a popular cartoon from each country to learn about national heroes.
The 28 sessions are designed to contribute to knowledge of Europe and the European Union while practicing English.
Cultural and captivating annual program
The "Europe & Fun" program extends over the 2022-2023 school year and is made up of 5 school periods. They represent the school weeks between the school holidays. Each session is designed to discover a new cultural destination or a new theme among the 27 member states of the European Union and traditional European festivals : Christmas, Carnival and Easter.
School period #1
School period #2
School period #3
School period #4
School Period #5
School period #1
5 sessions: We start with "Zoom on Europe". This session introduces countries, monarchies, etc. Then, we have a thematic session dedicated to the European Day of Languages celebrated on September 26th. Children discover the languages spoken and the three alphabets used in Europe. Children also explore regional and minority languages through listening and reading sessions. Then, we discover the first 3 countries: Cyprus, Spain and Austria. European immersion begins!
School period #2
School period #3
School period #4
School Period #5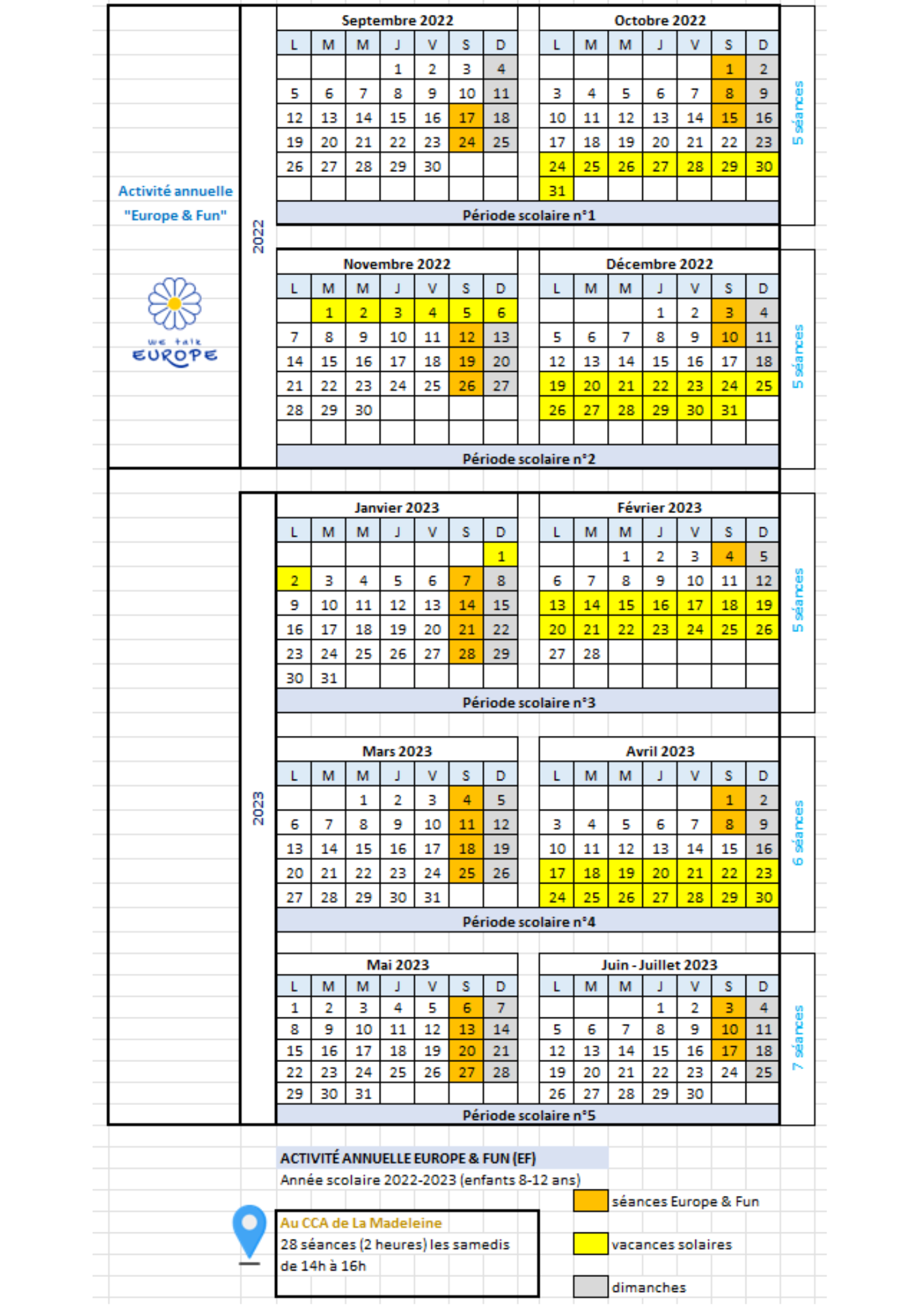 We talk Europe is the multilingual edutainment project that introduces children aged 8 and over to all of Europe's diversity through English lessons.
Clients gave 5* on Google for internships and workshops completed in 2020-2022. The new annual program "Europe & fun" is a logical step in the development of the project. It brings together the knowledge and experiences generated. See the portfolio (PDF document).
Passionate about Europe and polyglot, I have traveled throughout Europe during my professional experiences (Latvia, United Kingdom, Switzerland, Germany, Belgium, and France…). Thanks to my European studies (College of Europe) and my personal experience in several European countries, I know Europe in theory and in practice. Author of my workshops, I design presentations, games and workbooks by drawing inspiration from original and multilingual sources. I am fluent in English (TOEIC test 915 out of 980) and have certifications to teach it. In particular, I worked as an English teacher in tutoring (with Anacours). I have been registered as a multilingual trainer in Marcq-en-Baroeul since 2019.
. See my CV
(PDF document).